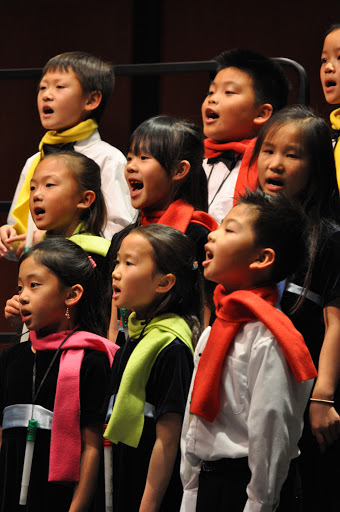 Audition Criteria
Level I
1st to 3rd grade as of September 2020
Sing Along: Twinkle, Twinkle, Little Star & This Old Man
Rhythm
Echo Singing
Level II and up
2nd to 4th grade as of September 2020
C Major Scale
Echo Singing
Sight Singing
Songs: This Land is Your Land & Edelweiss
5th grade and up as of September 2020
Singers at this age group must possess fundamental music knowledge and be able to read and sing sheet music.
C Major Scale
Scale Exercise — Alleluia
Echo Singing
Sight Singing
Songs: America the Beautiful & America (My Country 'tis of Thee)
Additional requirements – Applicant who passes the first audition and possible to Concert Group (Middle/High School Groups)
2nd audition – 1:30 pm on 5/31/2020 (Sunday) in Cupertino if needed
If applicant accepted after 2nd audition, Mandatory Concert Group Music Camp at UC Santa Cruz on 8/6 – 8/10, 2020
Or mail your application with fee to:
Crystal Children's Choir (Attn: Admissions)
P.O. Box 66
Cupertino, CA 95015
There is a non-refundable application fee of $20 (Level I) or $40 (Level II and above), make check payable to "Crystal Children's Choir"
*Applicants will be notified of the audition time once the registration is completed.
Email admissions@crystalchoir.org with any questions.